Water surface sparkling under the southern sun. Surging waves that bring wind from far off the coast. A fertile sea that delivers the blessings of nature.
The Sea of Oku Shimanto with Rich and Varied Features
The coast of Oku Shimanto has various features, from ria shorelines to beautiful beaches with white sand and green pine trees. Rain that falls over the mountains flows down the river, gathering rich nutrients along the way, and pours into the Pacific Ocean. People who live by the sea thrive on various seafoods nurtured by that sea. Cultures unique to fishing towns still remain vibrantly alive.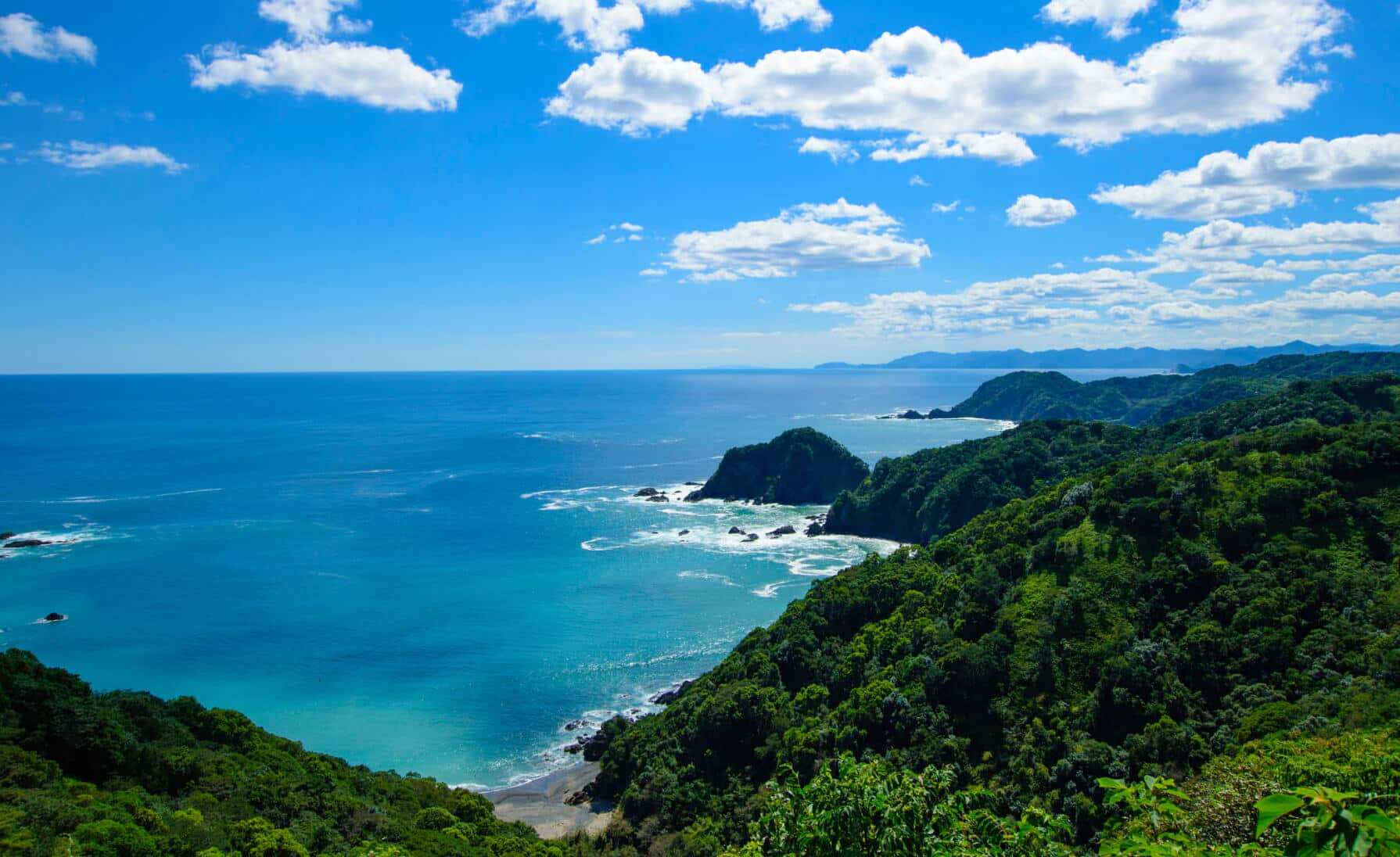 The Pacific Ocean and Tosa Bay
Feel the Romance of the Ocean that Stretches Out Before Your Eyes
Tosa Bay forms an arc along the grand Pacific Ocean.
People of Tosa have lived with the view of this sea from the old times. When we see this ocean that leads to the world, we cannot help but feel that although we are small, we have the potential to achieve something big, that the possibilities are infinite. At times, the ocean brings inexorable forces of nature, and at other times, brings rich blessings. There are fishermen who sail hundreds of nautical miles every day, chasing schools of bonitos in this sea.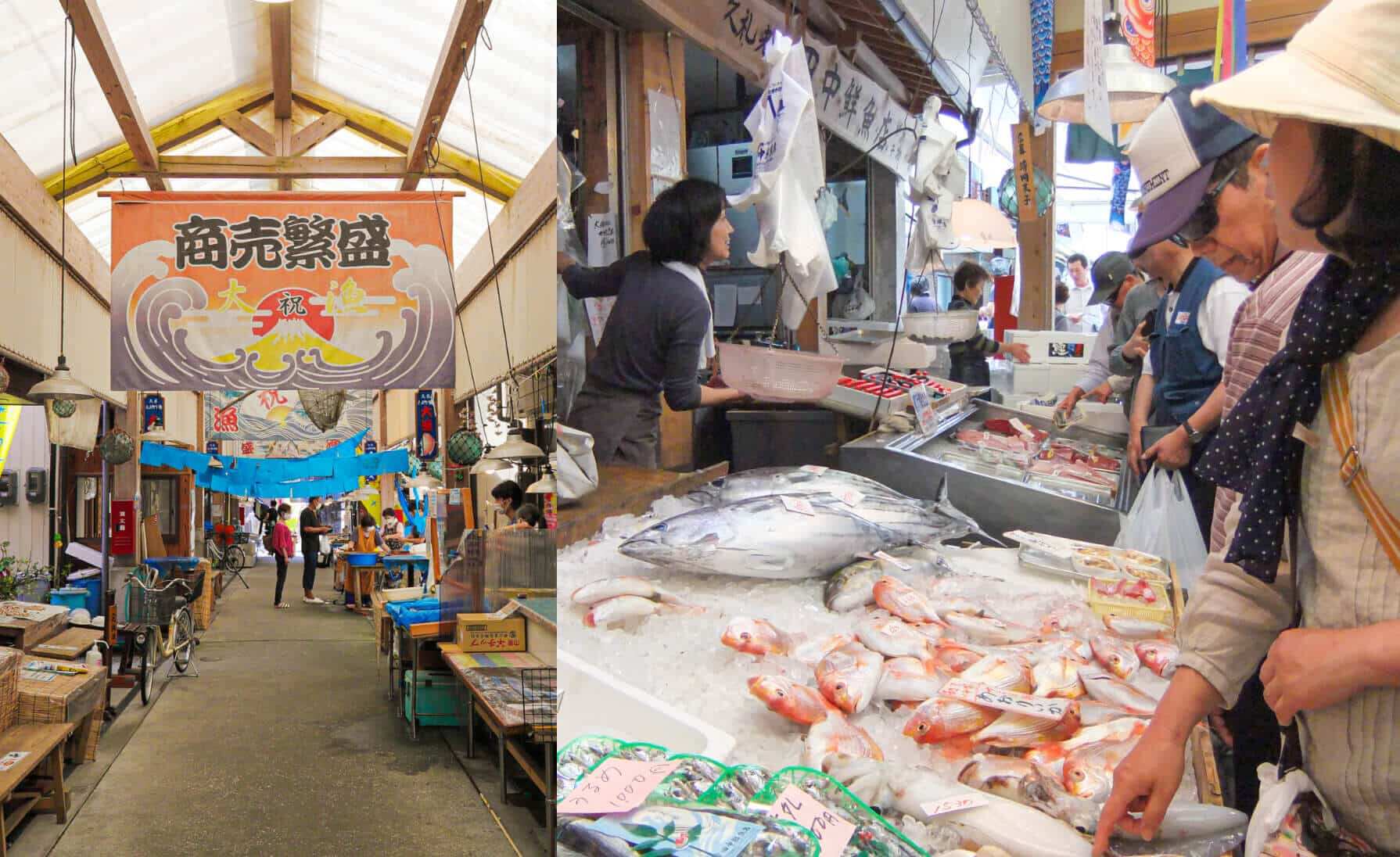 Kure Taishomachi Market
A Market with Fresh Seafoods and Friendly Atmosphere
Freshly caught fish are lined up on both sides of an alley as short as 40 meters. Seasonal fish, such as bonitos, frigate tunas, and bigfin reef squids, are caught only at certain time of the year, and remind us that the ocean has four seasons, too. Fish at the market are fresh as they are caught in the sea right in front of it, off the coast, on that very day. When you are recommended to have a fish you have never heard of while traveling, give it a try. Food you can only savor when you are traveling will surely become a great memory of your journey.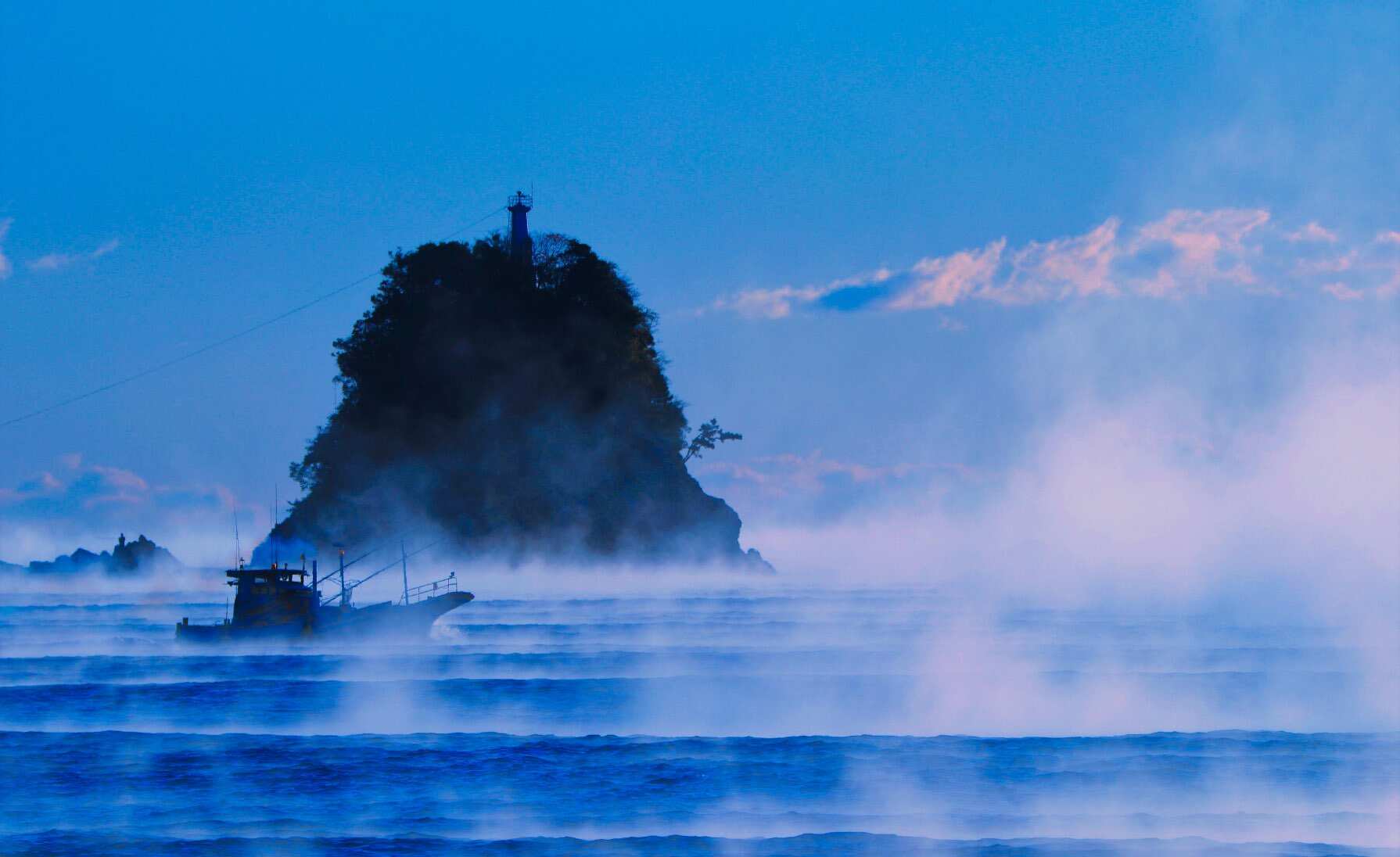 Fishing Port
Have a Soothing Trip Visiting a Small Fishing Port
Small fishing boats tied to the dock rock slowly on gentle waves. Boats with long fishing rods go out to the Pacific Ocean where the Black Current flows, to find bonitos and tunas. Boats with a roller that reels fishing lines catch round herrings by dropping long fishing lines with as many as 100 hooks. Men fixing nets in the shade of trees and in the sun at the port are fishermen who go after Japanese spiny lobsters. Strangely, when we listen to their conversation carried by the wind, we feel as if we ourselves have gotten on a boat.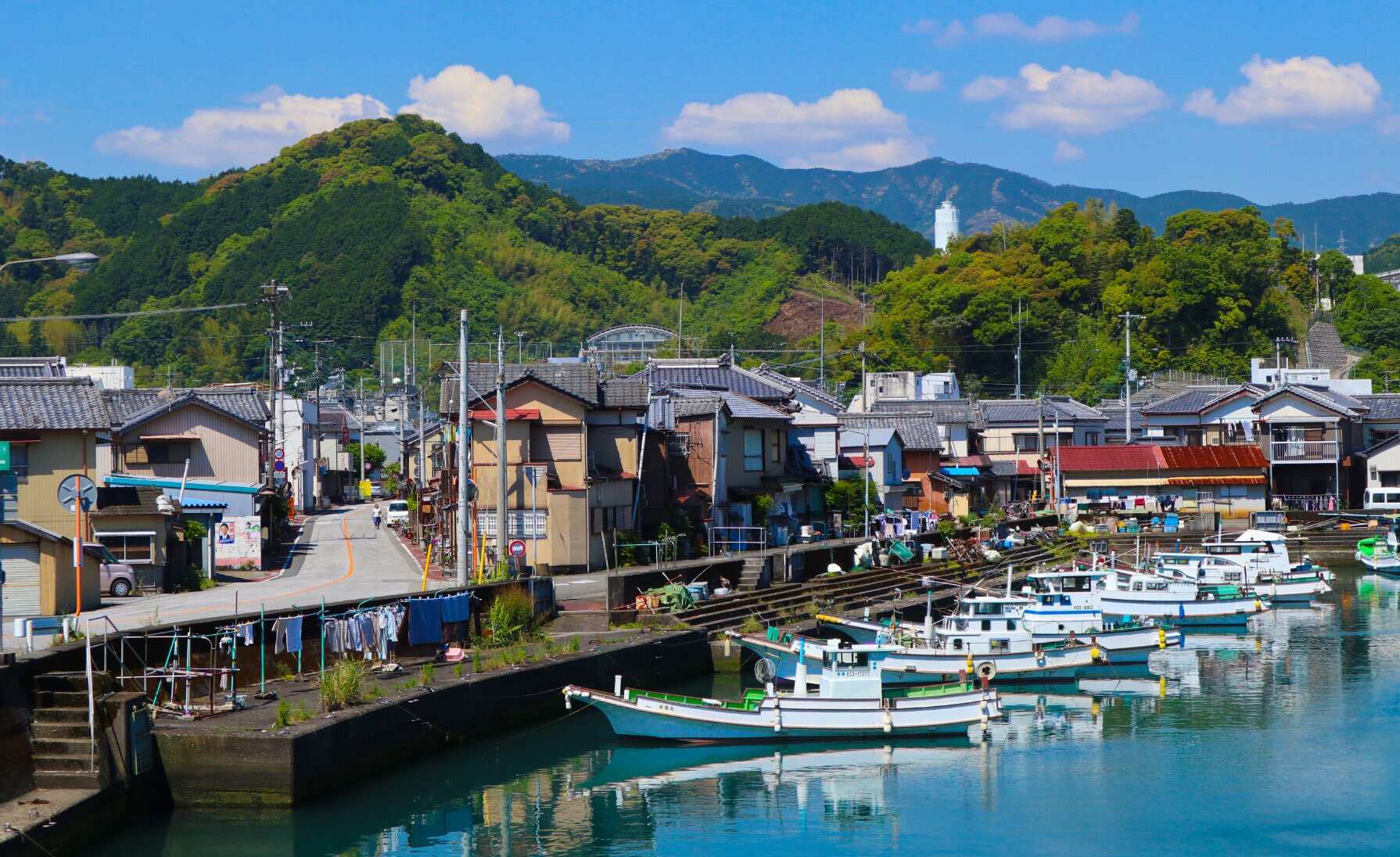 Fishing Town
A Town that Developed Through Fishery and Trades Shows its Unique Features
Small alleys are lined with traditional houses on both sides. Expertly dressed dried fish placed in nets hung under the eaves sway in the wind. People dress fish at the sink by the entrance. Beyond the dike are Futana Island and the sea of Kure. Kure, located in Nakatosa Town, is a seaside town that has developed through fishery and marine trades from long ago. Its unique townscape was recognized to be culturally valuable, and designated as a "cultural landscape" by the country. At the oldest existing sake storehouse in the prefecture, sake is still being made today.