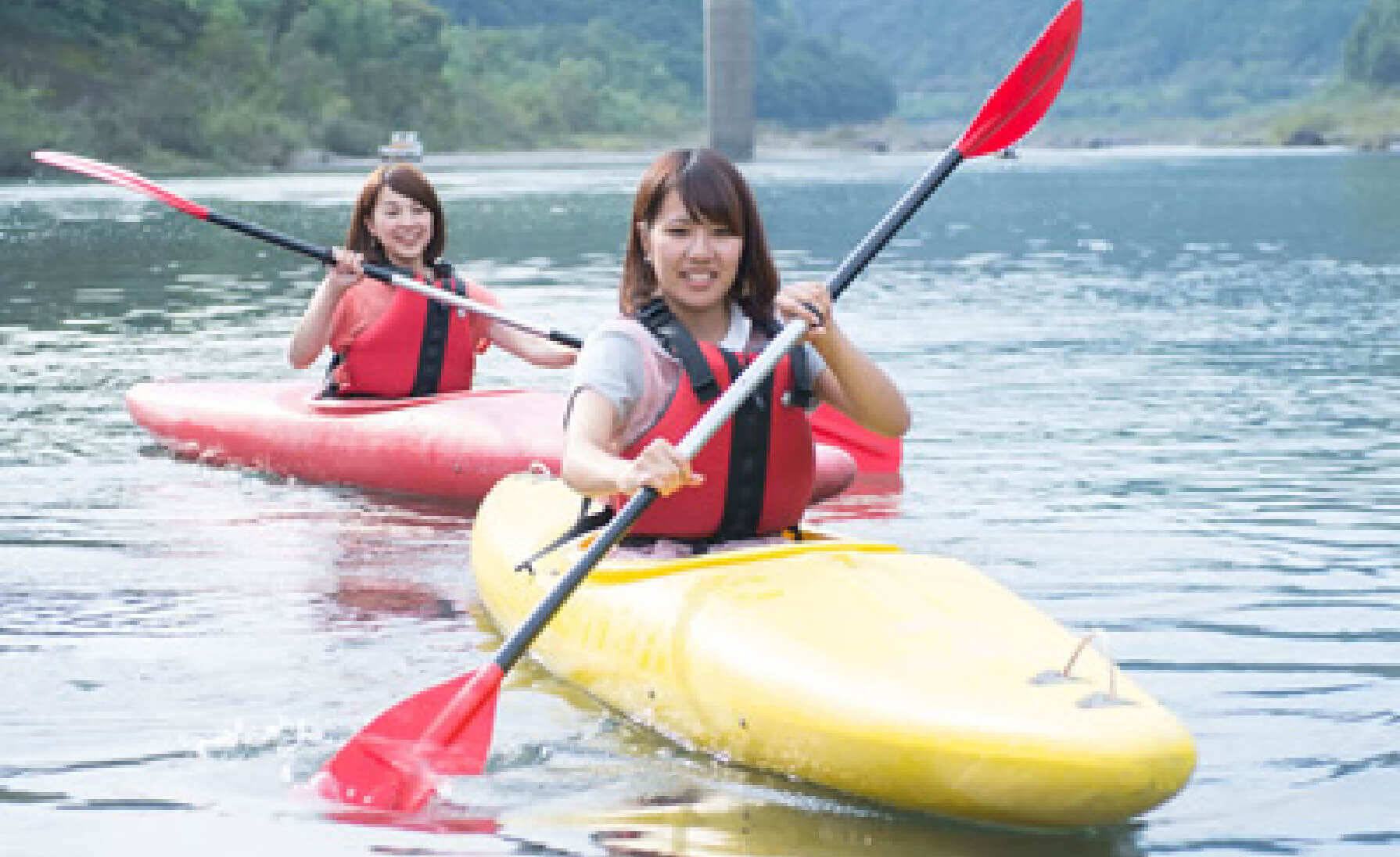 Canoeing
If you wish to feel the clear stream of the Shimanto River to your heart's content, canoeing is the perfect choice. Your eye level will be close to the water surface. The view from the middle of the river is something you cannot see in your daily lives, and will look fresh to your eyes. There are various ways to enjoy canoeing. For instance, you can approach a riverbank you can only get to by canoe and look at plants and creatures, let the canoe take you down a quiet stream, or enjoy a thrill by heading into a rapid stream.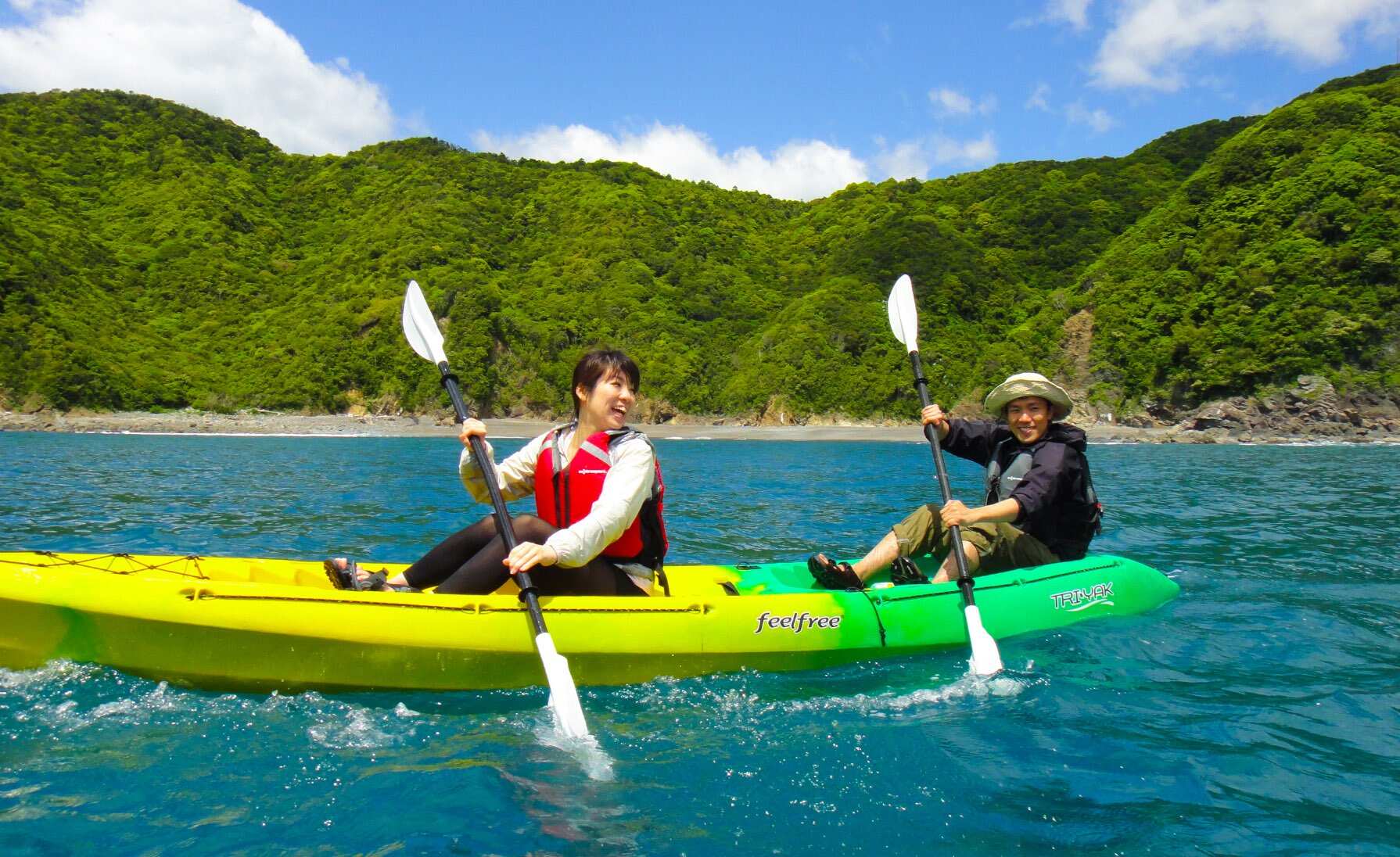 Sea Kayaking
There are single-seat and double-seat sea kayaks, allowing you to give it a try by yourself or with someone else. At Uranouchi Bay, where the waves are gentle, even beginners can enjoy marine sports. When you paddle out to the Pacific Ocean, you will be able to take in the scenic views of the coastline. Immerse yourself in the grandeur nature while feeling the salty breeze.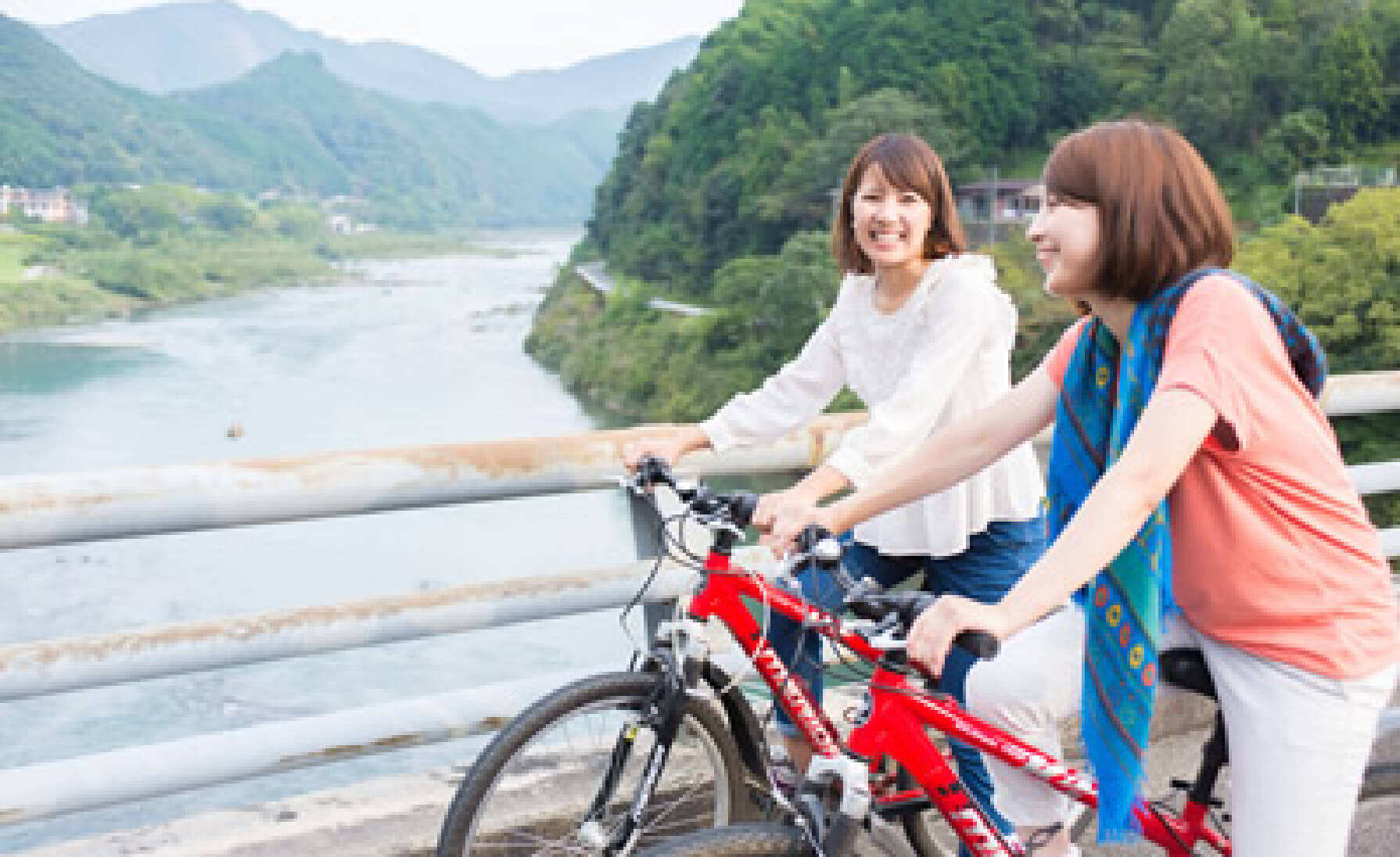 Bicycle Rental
Unlike travelling by car or trains, bicycle trip allows you to explore the town and rivers at your own pace. When you tour around the town on a bicycle, you can unexpectedly find stores you like or feel the atmosphere of the town. It is also recommended to ride a bicycle along the clear Shimanto River. River landscapes and flowers blooming on the roadsides will relieve your fatigue. Bicycles are available for rent at Furusato Koryu Center in Shimanto Town and other locations.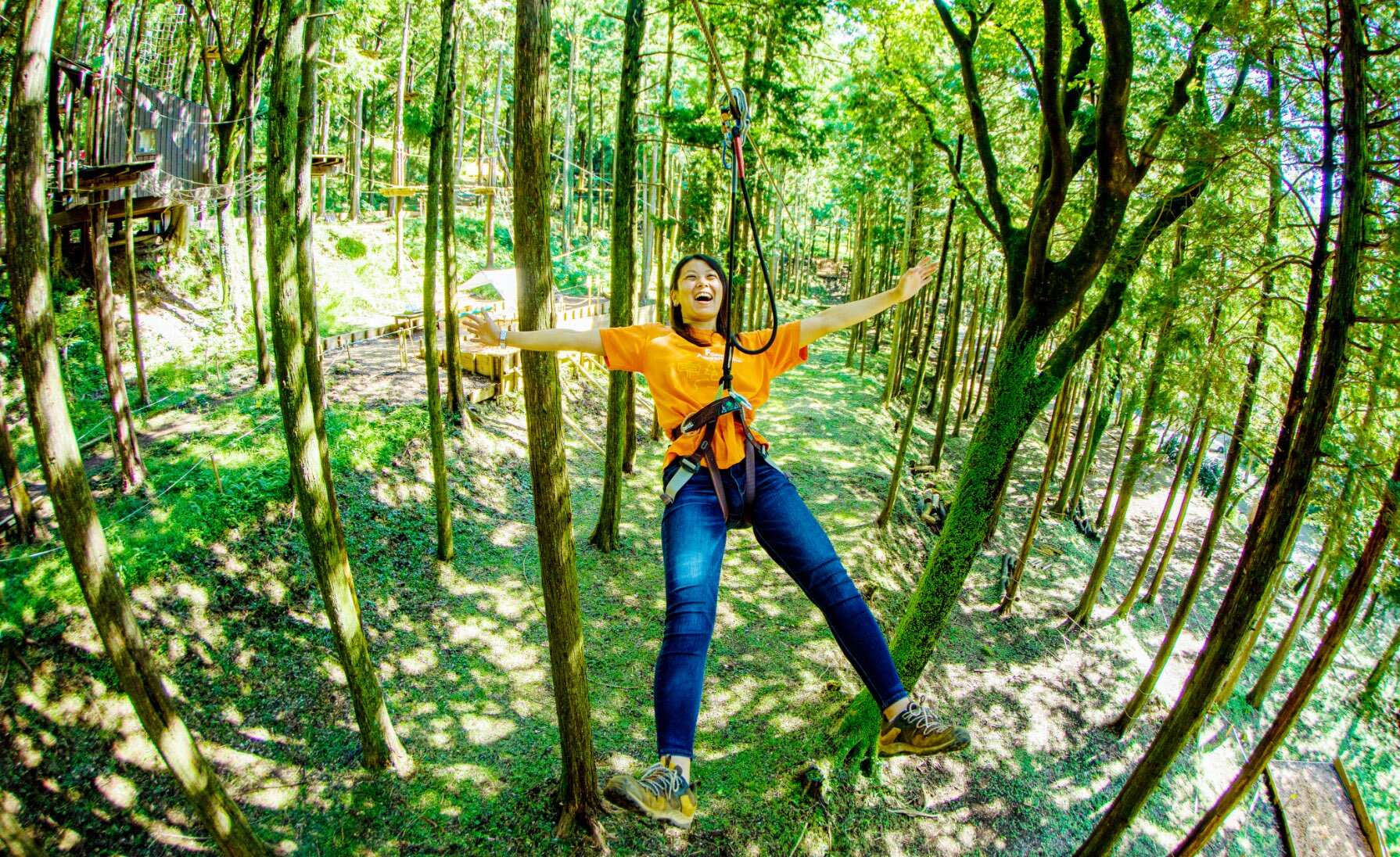 Adventure Courses
Adventure courses made by utilizing nature-rich landscapes are also popular. There are various activities that combined nature with something extra, made enjoyable for children and adults. They include: gripping "40010 (read: Shimanto) River Zipline," where you slide down a wire that runs along the Shimanto River by using a pulley, "Forest Adventure Kochi," an adventure course created by making use of trees and geographical features of a forest in Tsuno Town, and "Comodo Uranouchi," an adventure course floating on the ocean that allows you to have fun at sea.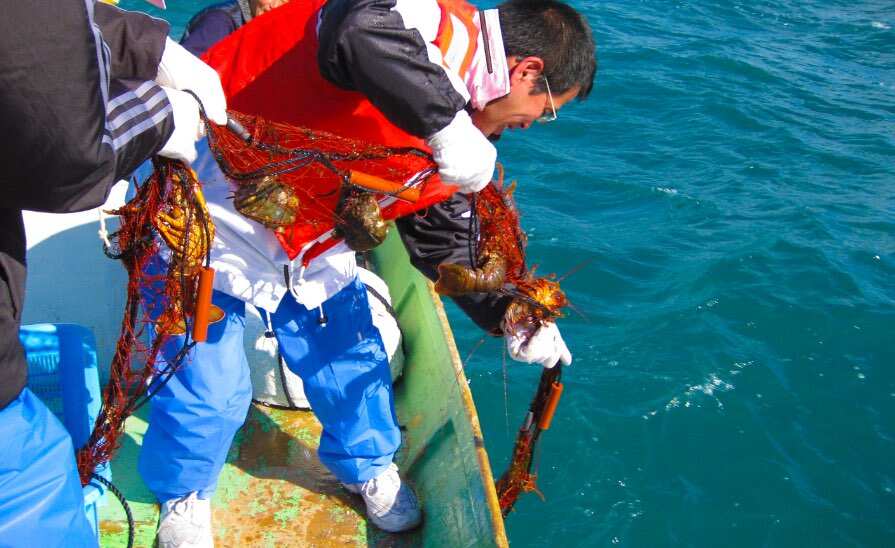 Fishing Experience
At Kaminokae fishing port in Nakatosa Town, you can experience lives of fishermen who live with the blessings of the ocean. Things you can learn from fishermen in practice are extensive, from fishermen's unique way to tie a knot called "bowline knot," how to sail a Japanese boat, to fishing. In the main activity, "basket fishing," you can catch seasonal seafood that differ from season to season, such as crabs, squids, and Japanese spiny lobsters, in a basket set in the bay.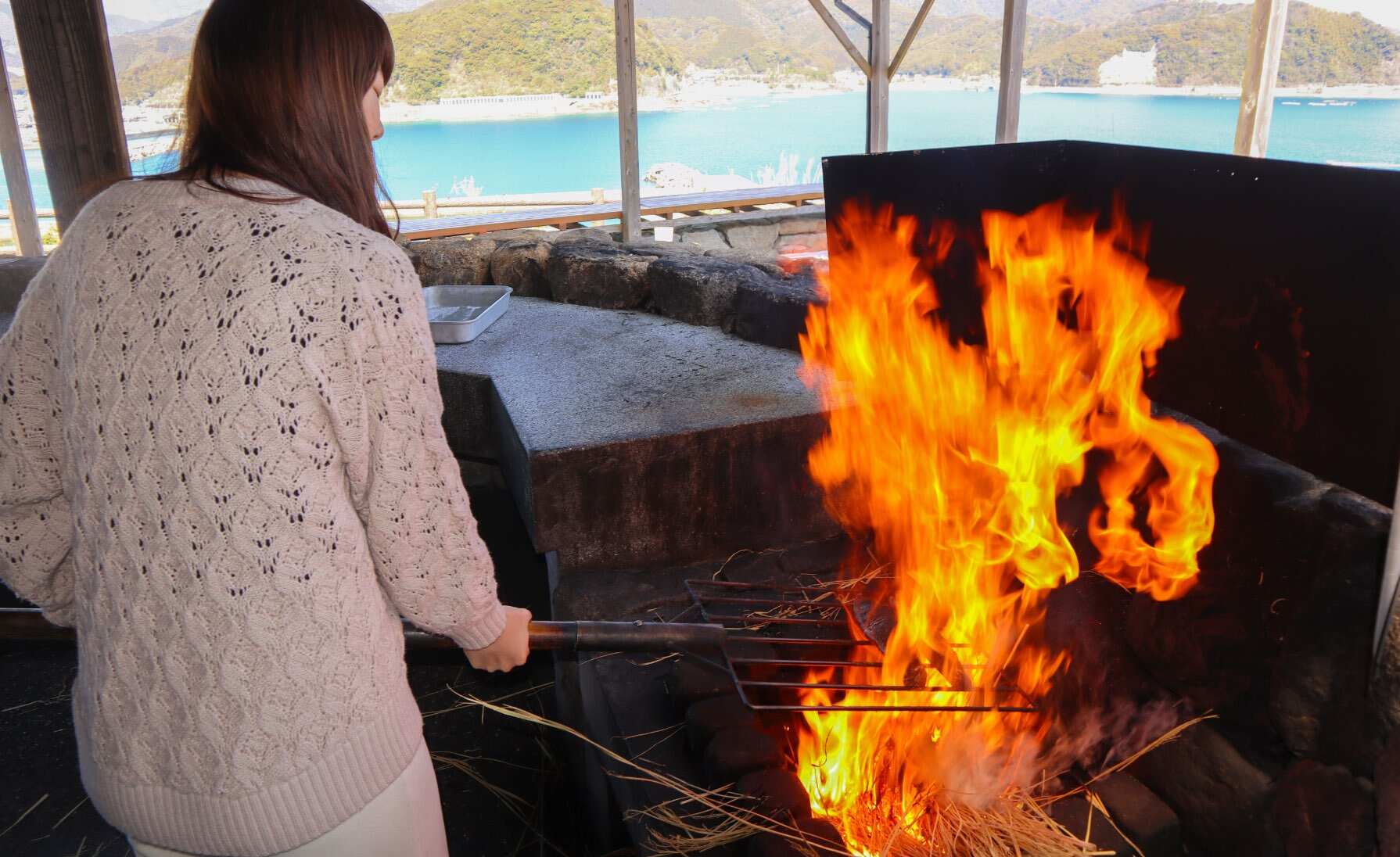 Bonito Searing
The "first bonito" caught in spring when they head north along with the Black Current, is plain and packed with umami. The "returning bonito" caught from summer to fall, is fatty and rich in flavor. You can enjoy completely different flavors, depending on the season. First-timers can participate without any worries. Staff will guide you attentively. Hot bonito, freshly seared wildly with straw, is exceptionally flavorful.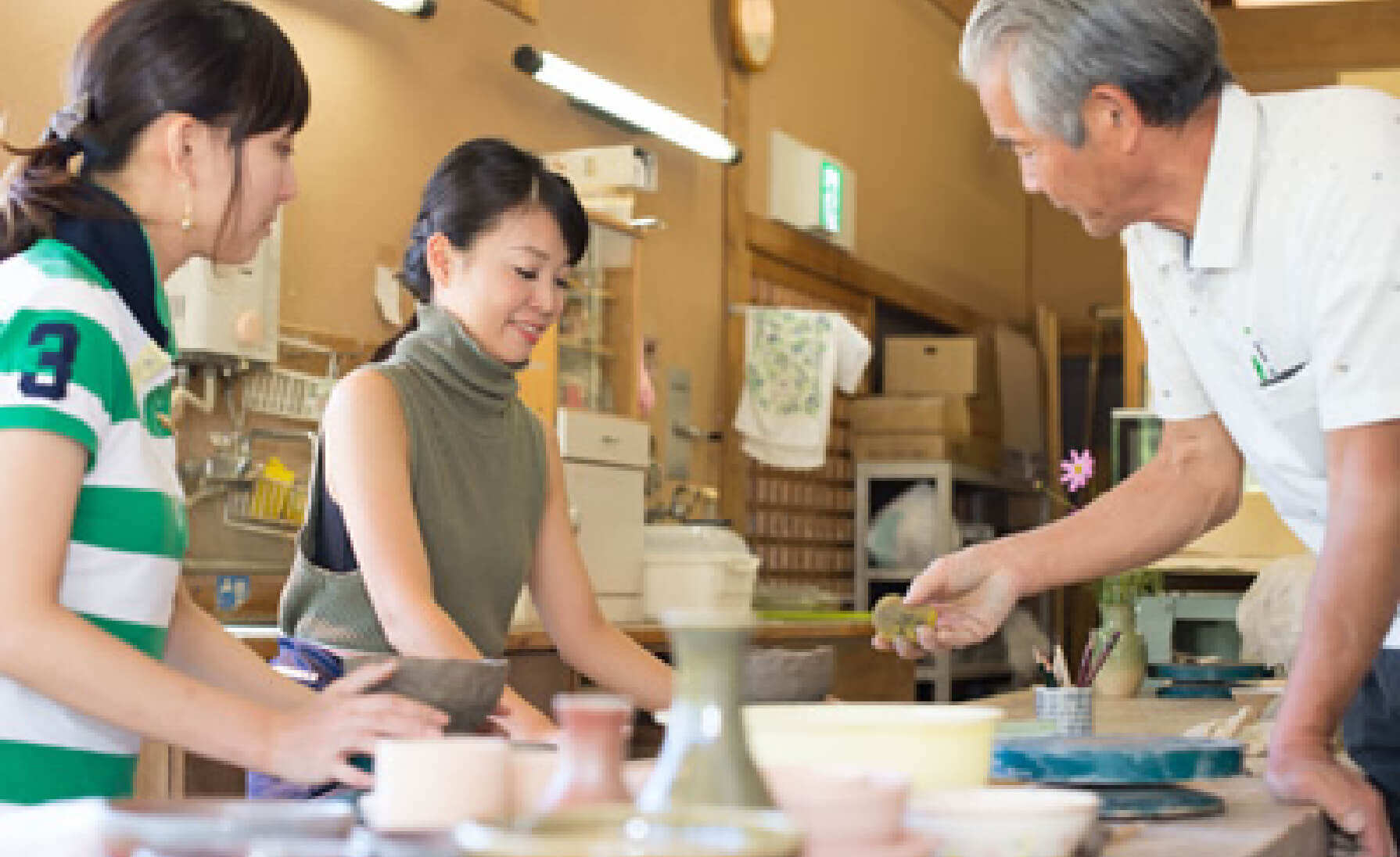 Pottery Experience
It's great to actively enjoy sports, but it's also recommended to take time to immerse yourself in artistic activities. You can experience pottery at a pottery studio in Tsuno Town, a location with a clear view of windmills of Kaze no Sato Park. Put some work into creating your original artwork out of a lump of clay, and it will become a memory as well as a great souvenir. Be sure to give it a try.