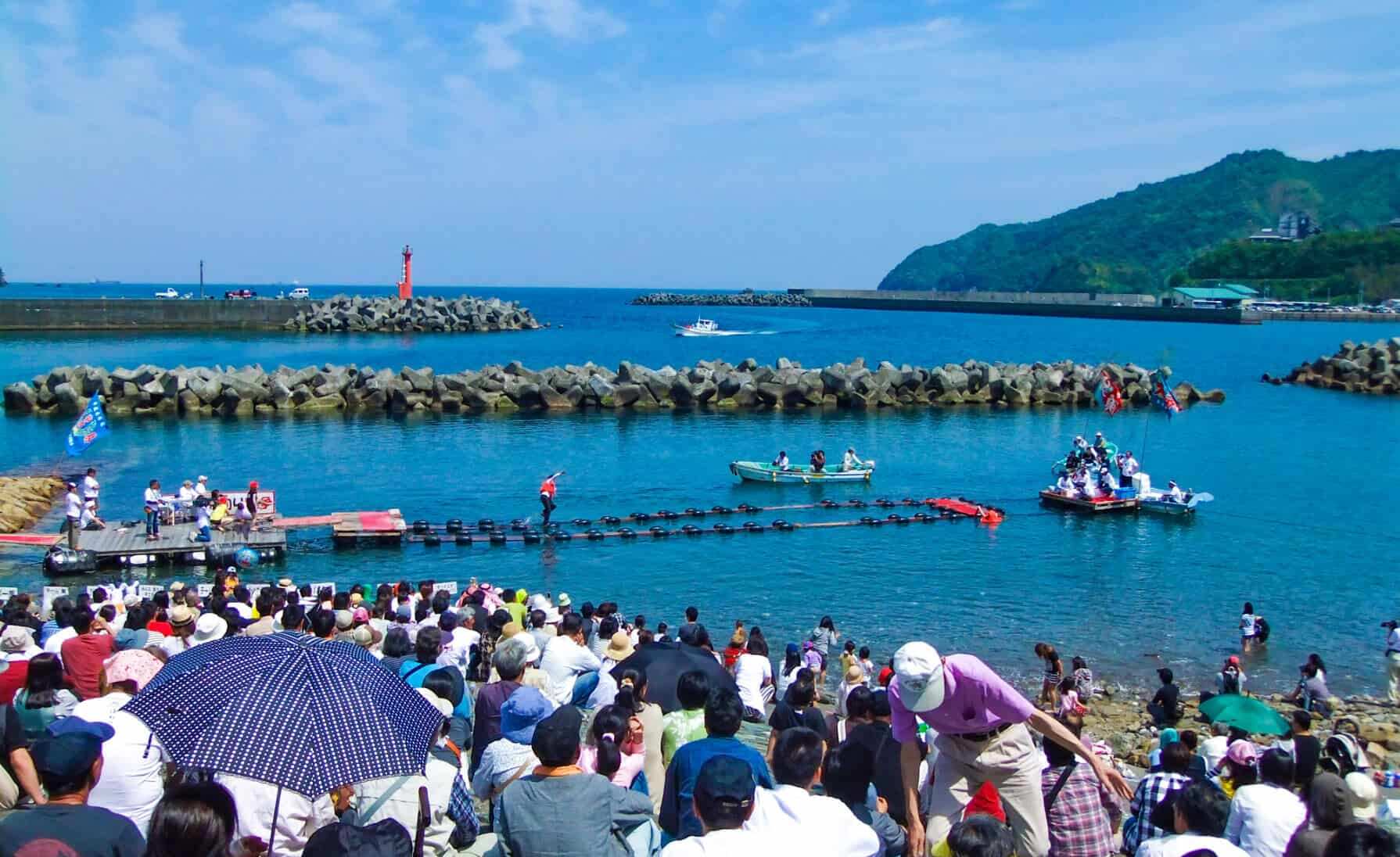 Bonito Festival
Nakatosa Town/On the third Sunday of May
"Bonito Festival," a major spring festival of Kochi, is held to lavishly consume two tons of bonitos caught locally. It is an event unique to the fishing town of Nakatosa. Over 10,000 people visit every year to have delicious bonitos from the first catch of the season. They have bonito seared with burning straw as well as rice bowls topped with bonito, bonito curry, and skewered bonito heart, among others, and enjoy a bonito-filled day to their heart's content. Fun attractions are also held, such as "jelly noodle eating contest" and "bonito single hook fishing contest," which keep the venue bustling with visitors throughout the day. Bonito fishing boat riding experience is also highly popular.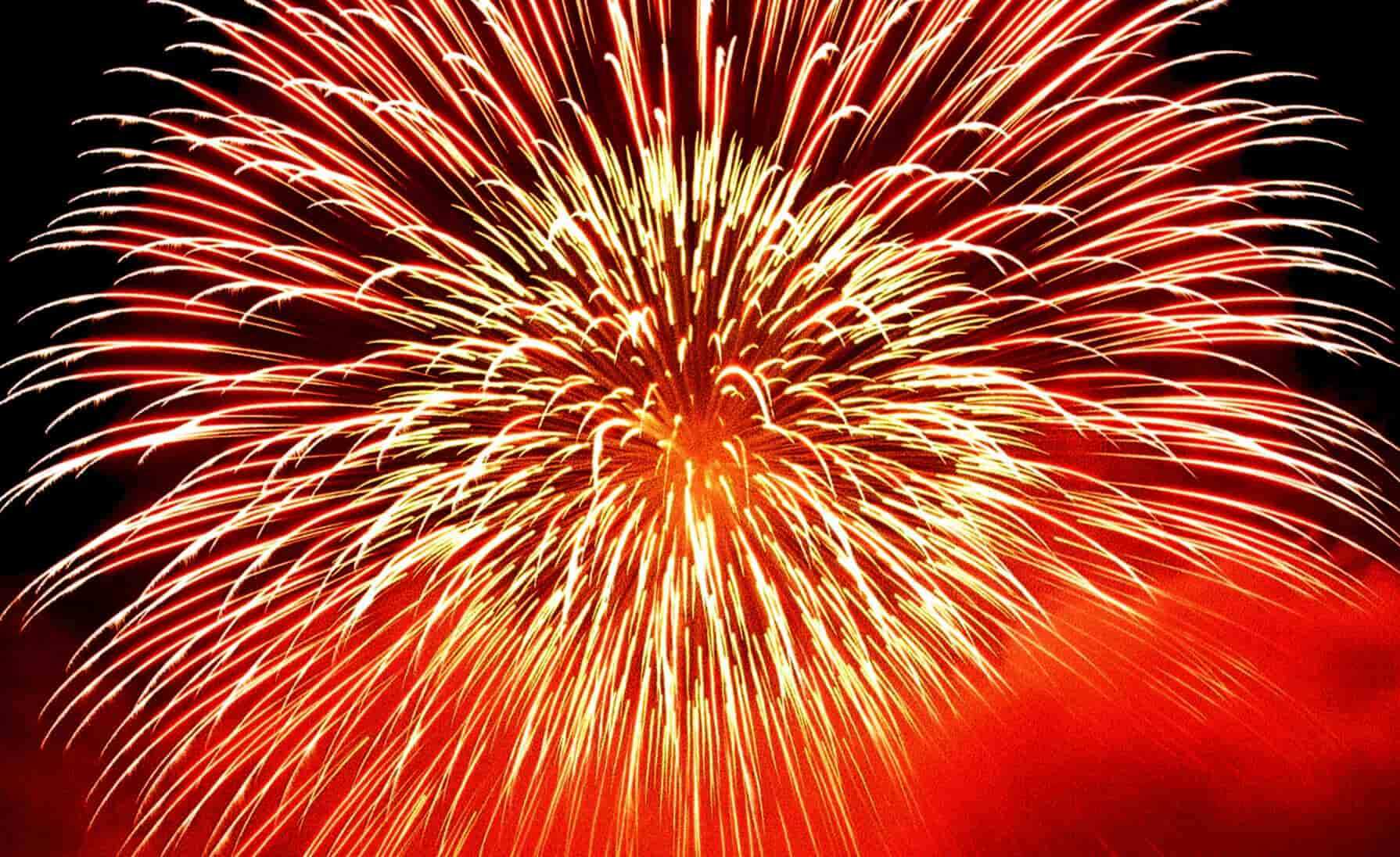 Susaki Festival
Susaki City/The first weekend of August
A large summer event Susaki City prides itself on. The main attraction is the fireworks launched on Saturday, the second day of the festival. The event takes place on the Fujigahama Beach along Susaki Bay. Set fireworks launched from the sea by taking advantage of the location, star mines, size 20 fireworks (about 500 meters in diameter), and many other kinds light up the night sky one after another. In Shikoku, this is the only event that launches size 20 fireworks. They fill the night sky with powerful sounds and look as though they fall down on viewers. Susaki Ondo (communal folk dance) by preschoolers and Hashiken (guessing game) Kagokaki (Japanese palanquin) Race are held around the Susaki shopping streets on the first day. On the third day, Dragon Canoe Race takes place at a canoeing site in Uranouchi.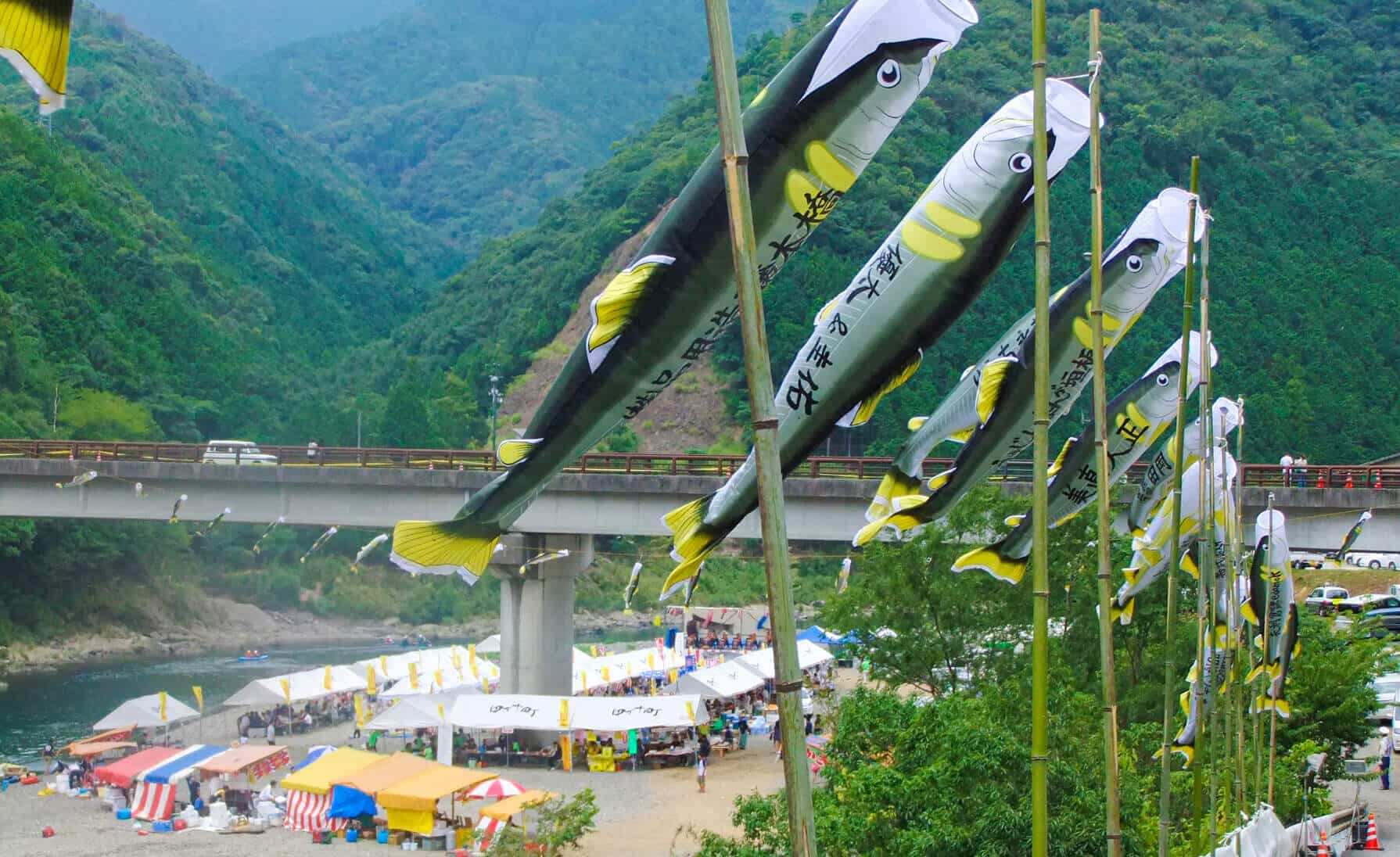 Shimanto Taisho Ayu (Japanese Trout) Festival
Shimanto Town/Mid-August
This festival offers an opportunity to savor the blessing of the pure Shimanto River, Japanese trouts, to your heart's content. Food stalls line up at the venue for you to enjoy a variety of local flavors, including salt-grilled Japanese trout. Various fun events are held, such as rafting races and hand grabbing of Japanese trouts, amago salmons, and river eels, and other blessings of the Shimanto River. The festival picks up steam on the last day, with the demonstration of torchlight fishing, a traditional fishing method in the Shimanto River, and fireworks display. Be sure to visit with your children.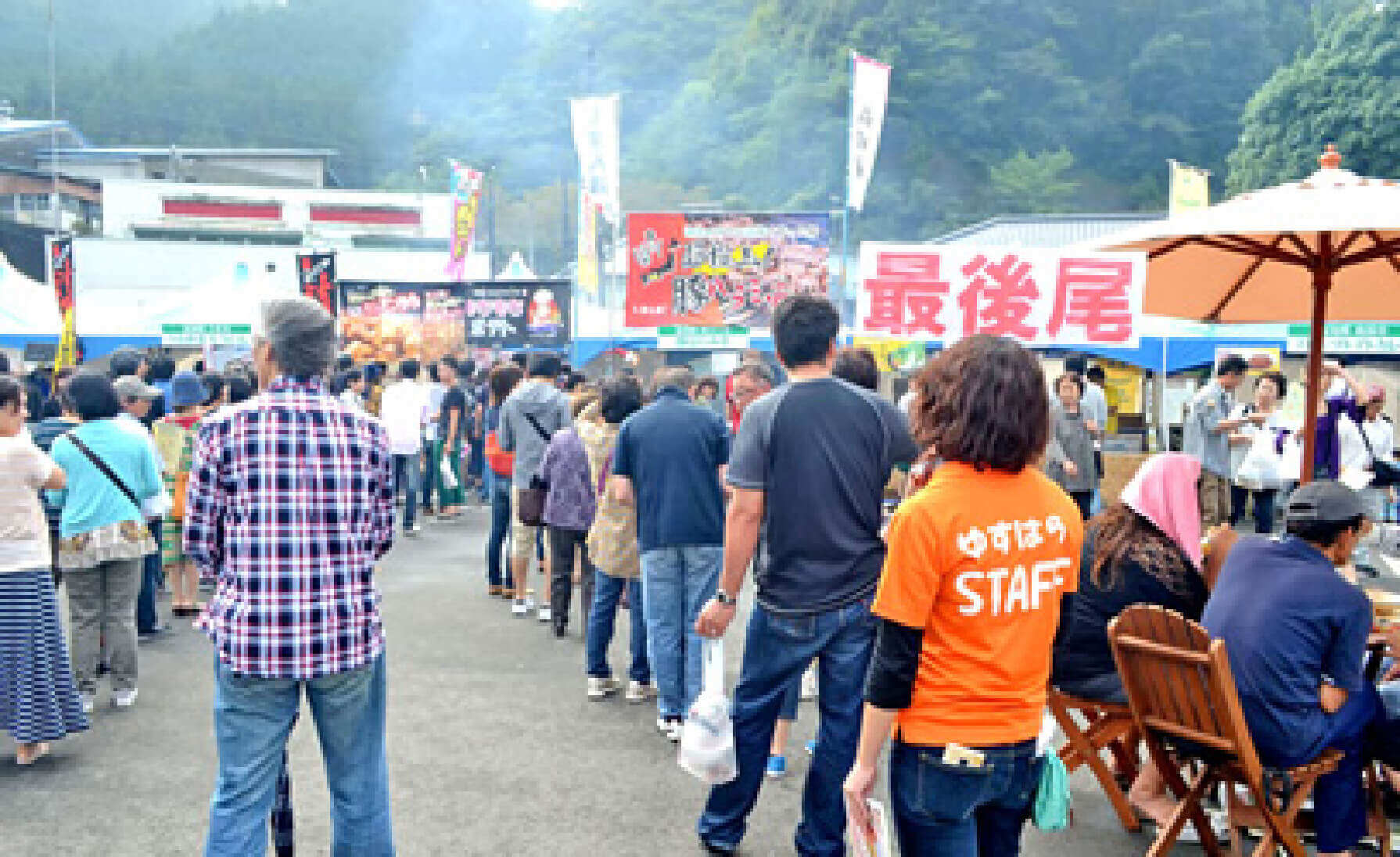 Yusuhara Gourmet Festival
Yusuhara Town/For two days in September
A major festival of Yusuhara, a town located at the prefectural border in the midst of Shikoku Karst. The festival offers various gourmet food from across Kochi Prefecture and even from a neighboring prefecture, Ehime. The parking lot located in front of Yusuhara Town Hall, which serves as the venue, will be filled with many visitors. "Tosa Beef Devouring Meet" is held alongside this festival. Visitors relish charcoal grilled Tosa Beef, which is a specialty of the area. The venue is the riverbed in front of Yusuhara Town Hall. It's a foodie event that allows you to savor a number of gourmet foods and fully satisfy your stomach and mind.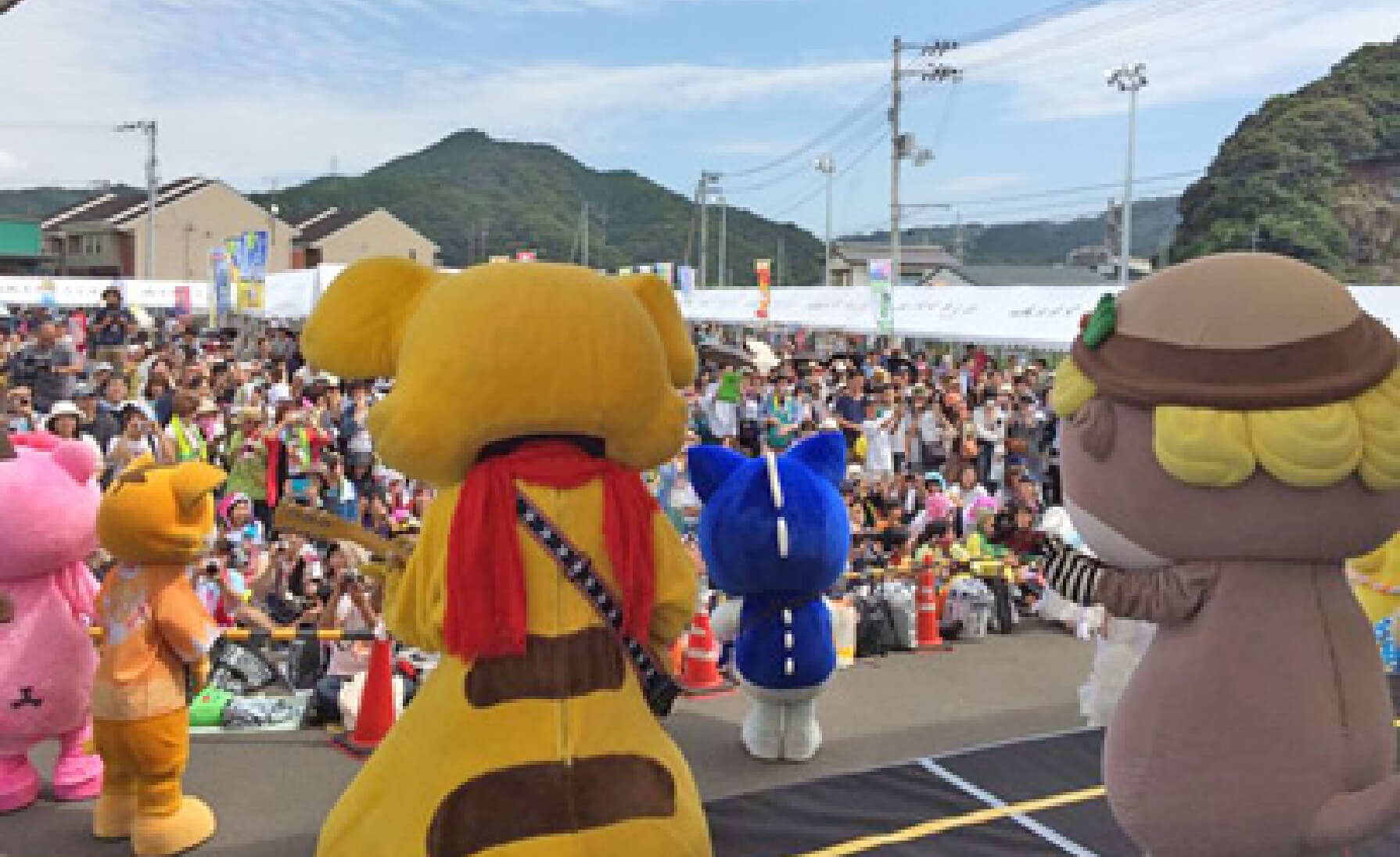 Gotouchi Character Festival in Susaki
Susaki City/For two days in September
The largest local mascot event in the mid-Shikoku region. Local mascots from across the country gather. There will be stage performances by local mascots, "local mascot booths" that sell goods featuring mascots, as well as a sure-to-be-crowded "gourmet booths" that offer specialties from around the country, including some of Susaki's, such as nabeyaki ramen (noodles cooked in an earthen pot) and moray. Go and meet your favorite mascot!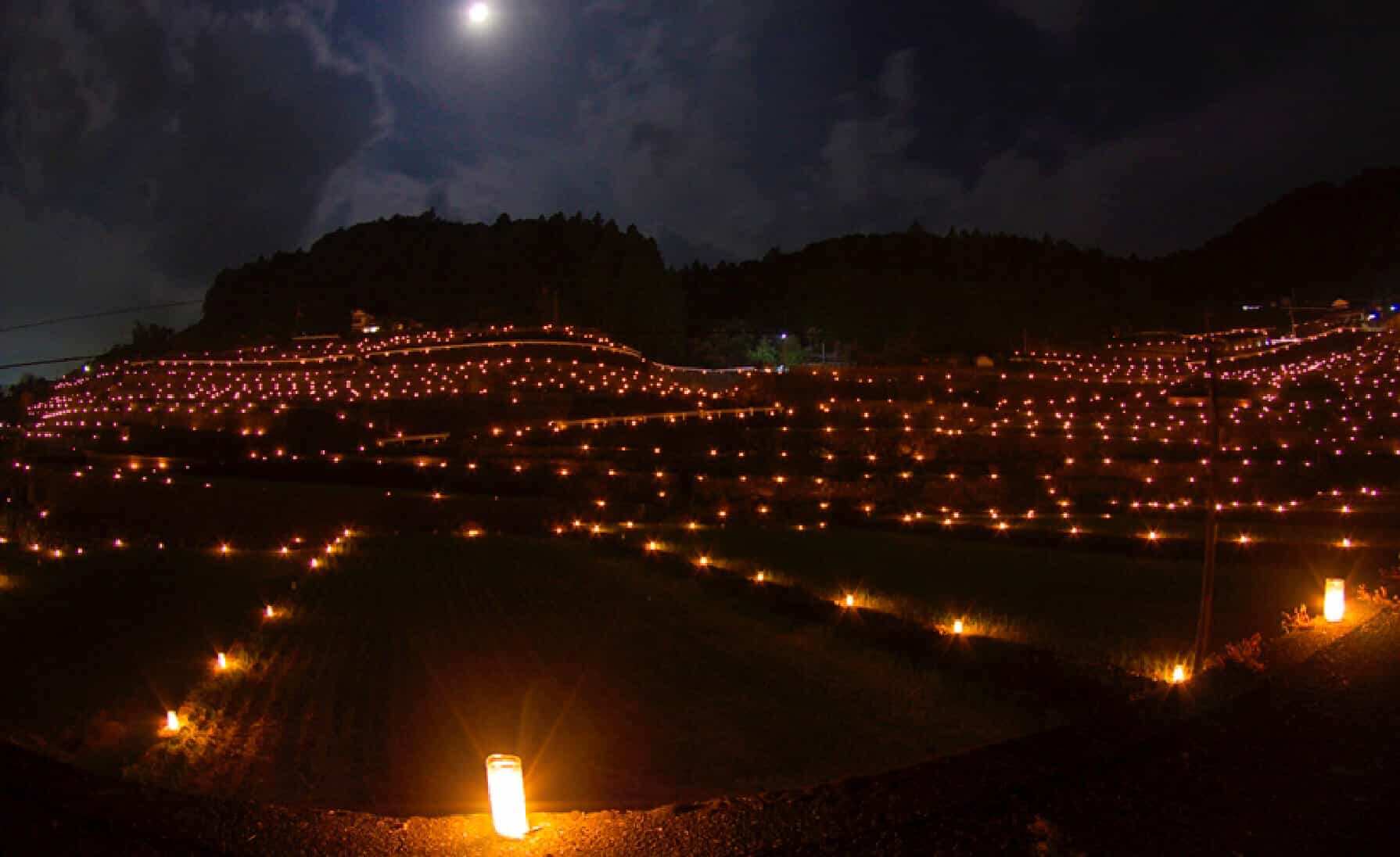 Rice Terrace Candle Festival
Tsuno Town/Mid-October
Terraced rice paddies with beautiful stone walls spread out in the Kainokawa district near Tsuno Town Hall. In October every year, the event is held by utilizing these rice terraces after harvest. Some 5,000 candles are lit at the venue, creating a fantastic atmosphere. There will also be food and drink stalls, and booths offering local specialties. The stage specially set up for this occasion showcases local performing art, mini live performances, and more. Many visits from in and out of town, walk around the rice terrace, and freely enjoy long nights of fall.