Fields of clouds spread under your eyes. The sunlight shines on the ground of karst.
Feel the mountains of Oku Shimanto that change beautifully with the time, while basking in the clear and serene air under the star-filled night sky.
Be Enthralled by the Spectacular Scenery from the Mountaintop
At dawn, fields of clouds are dotted with mountaintops like islands. At night, starry skies contrasting to dark mountains spread over your head.
At any time of the day, the mountains of Oku Shimanto welcome visitors with overwhelming, extensively panoramic sceneries of nature that you cannot encounter in cities.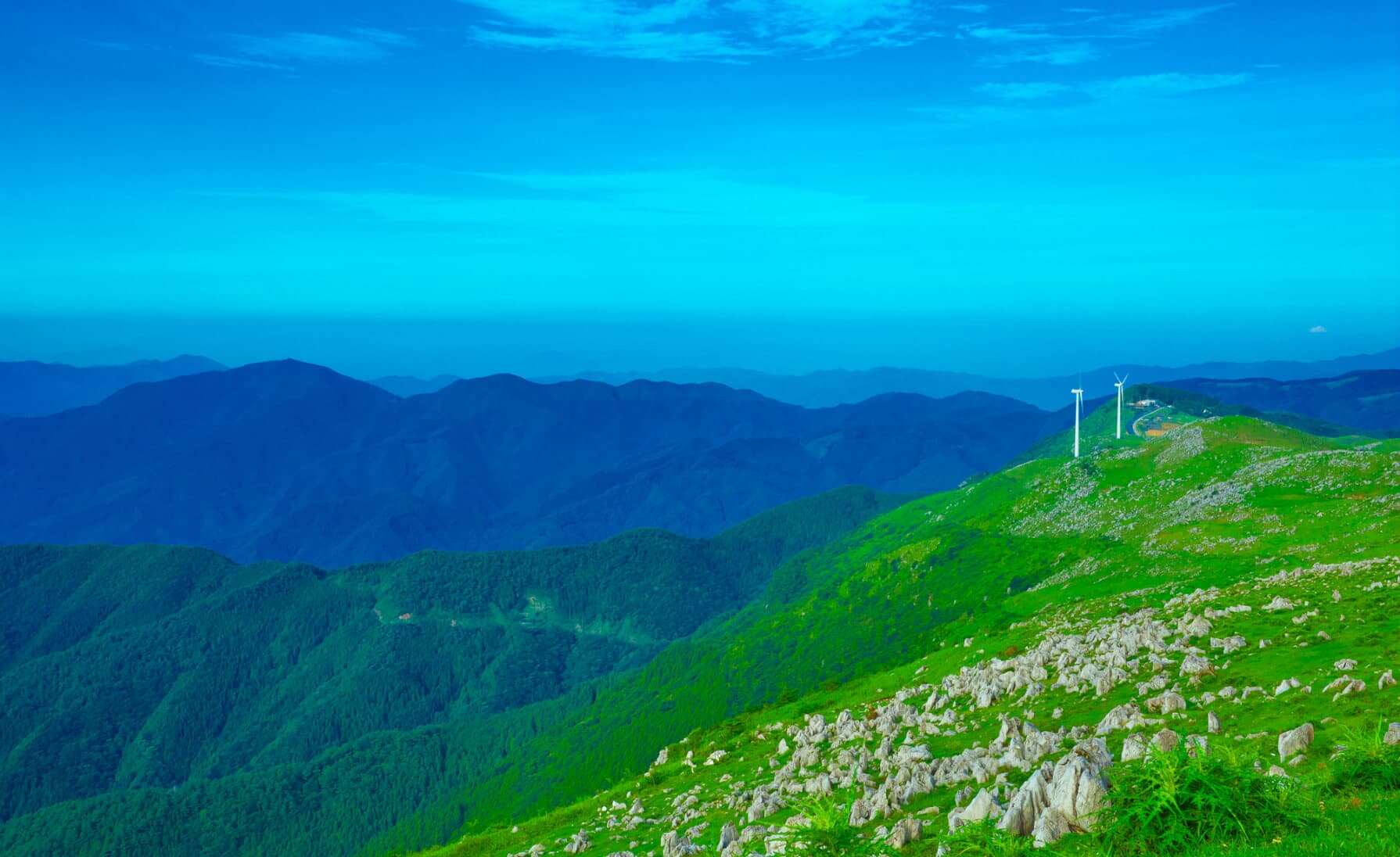 Shikoku Karst Tengu Highlands
Feel the Wind with Your Whole Body at the Peak of a One-Thousander
One of the three largest karsts in Japan, "Shikoku Karst," is a highland with an altitude of over 1,000 meters that extends from Kochi to Ehime Prefecture for 25 kilometers in length and 3 kilometers in width. Its seasonal flowers and starry sky are highly popular, and many visit throughout the year. Behind a local accommodation, "Hoshi Furu Village Tengu (Village Tengu under Starry Skies)," is a towering mountain with nature-rich forest and the highest altitude among Shikoku Karst, the "Forest of Tengu (long-nosed Japanese goblin) (altitude 1,485 meters)." A beautiful, light contrast of green pastures and white limestone can be seen along the ridge line and gentle slopes on both its sides. You will find idyllic landscapes with cows grazing grass.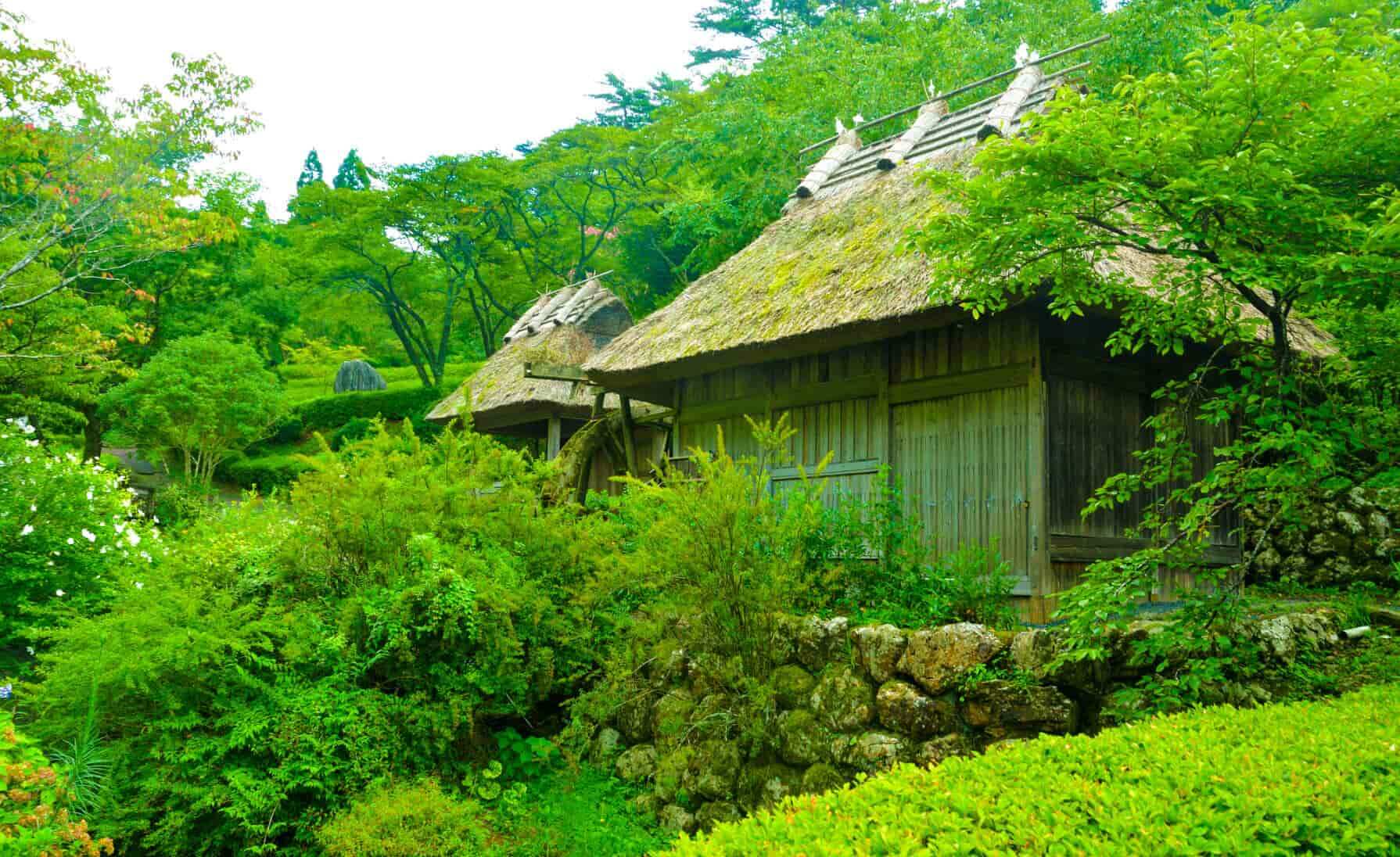 Mountain Villages of Oku Shimanto
Small Chados that Welcome Travelers
In mountain villages of Oku Shimanto, many chados (public semi-outdoor huts to have tea) and thatched houses still remain. Chados in Tsuno and Yusuhara Towns, in particular, are thatched, wooden floored, and have been cherished as a place of religion as they enshrine wooden and stone statues of Kobo Daishi, Jizo Bosatsu, and other Buddhist figures in the back. At some of the chados, the "hospitality" culture still remains, and locals take turns providing tea and snack to travelers. Spend some relaxing time in a village and you'll be able to sense the old ways of things in Japan.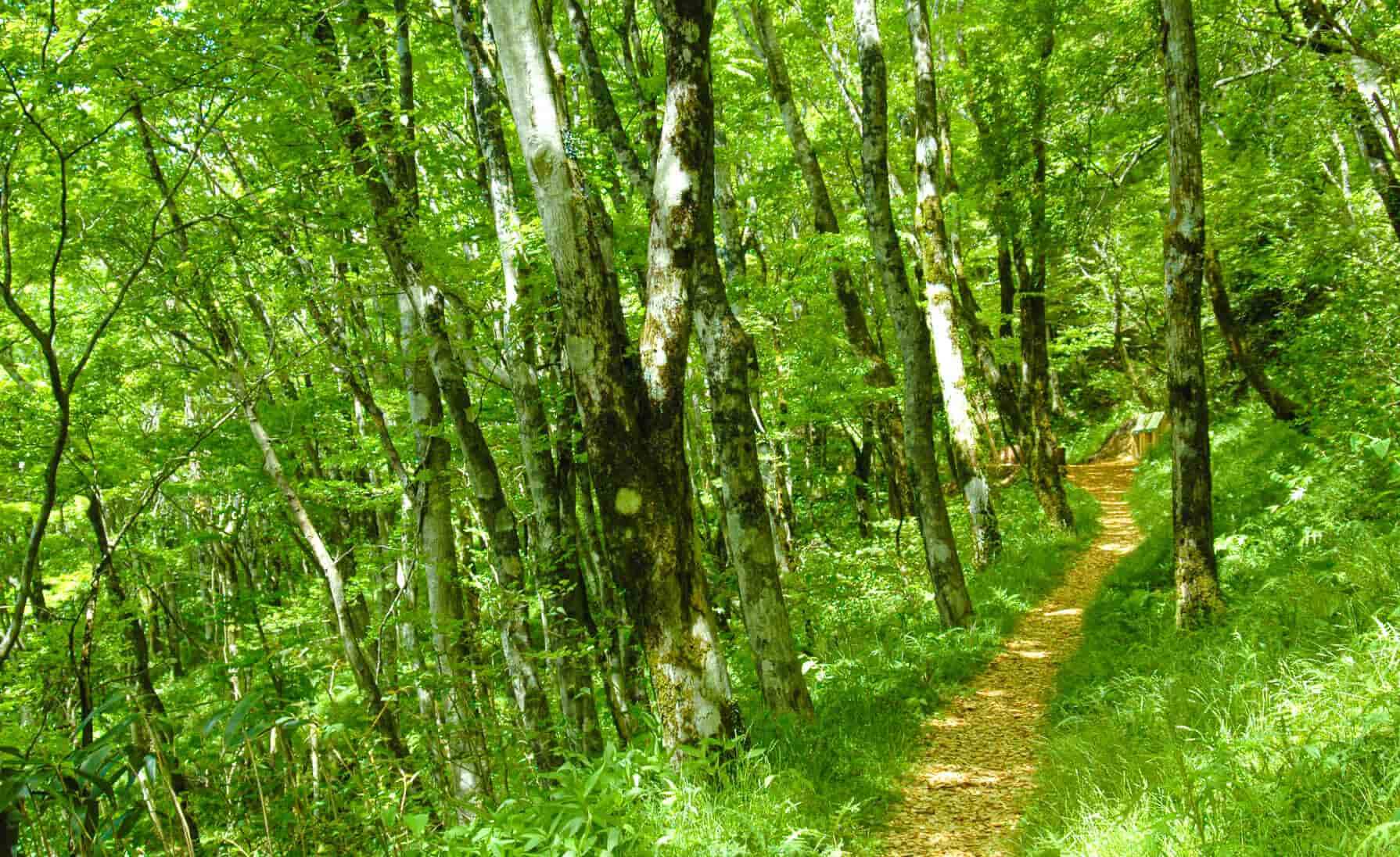 Forest Therapy Road
Experience a Soothing Walk in the Woods
When we take a walk in the woods, our mind calms down on its own and our body starts to relax.
"Forest Therapy Roads" are mountain trails that are proved to have this effect. On "Kubotani Therapy Road" in Yusuhara Town, there are trees estimated to be several hundred years old along water courses. "Tengu Highlands Therapy Road" allows you to walk mountain trails dense with Japanese larch and tall stewartia while enjoying alpine plants. Experience a "detox trip" by breathing in the pure air and the scent of woods on the forest therapy roads of Oku Shimanto.