Oku Shimanto is a place where cultures of people who continue to coexist with nature remain vibrantly alive. It's a precious place where we can feel the "everyday things" we have almost forgotten about in our daily hustle and bustle in modern society.
Sceneries Created By Abundant Nature and Lives of People
Shimanto and Shinjo Rivers are known nationwide.
The two rivers that originate in grandeur mountains of Oku Shimanto become larger as they gather water from richly green forests, and pour into the Pacific Ocean.
In various parts of Oku Shimanto, cultures of people who have coexisted with and appreciated rivers through river fishing and rituals are being passed down to this day.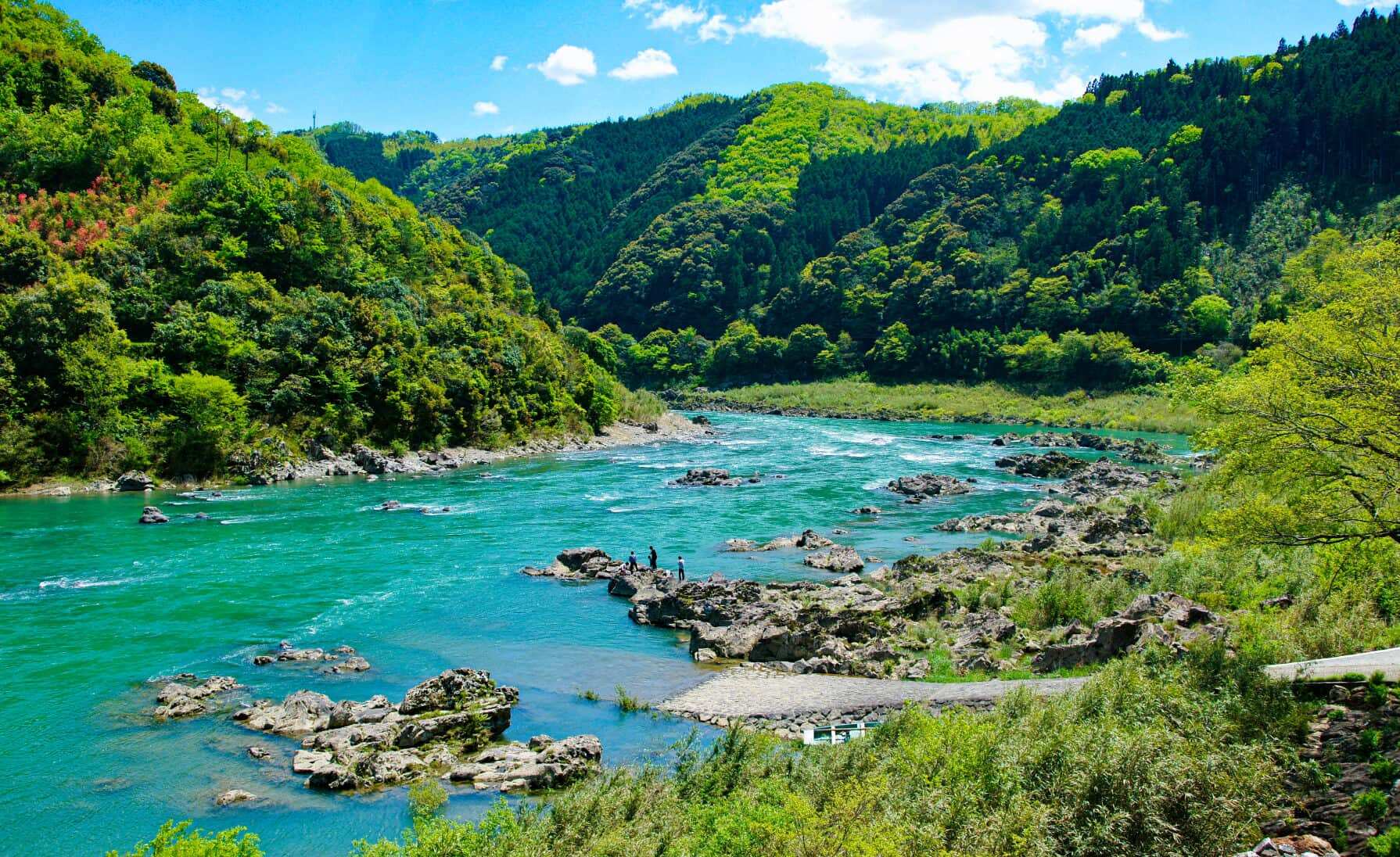 Shimanto River
The Last Pure River in Japan that Runs Through Oku Shimanto
Shimanto River, known as "the last pure river in Japan," is the longest river in Shikoku that runs through Tsuno, Yusuhara, Nakatosa, and Shimanto Towns in the Oku Shimanto region, and pours into the Pacific Ocean. It is a treasure trove of life. Spiraea tosaensis, which is said to be first found in Kochi, and kishi azalea, a rare species, bloom on the riverbanks. The river allows us to catch river fish, such as amago salmons and Japanese trouts, and harvest "seiran," a kind of river weed that is known to grow only in pure, clear water. Around the middle reaches of the river in Shimanto Town, you can experience a trick of the vast wilderness. Due to the distinctive geography of the Konan Highland area, the river looks as if it is running toward the mountaintop.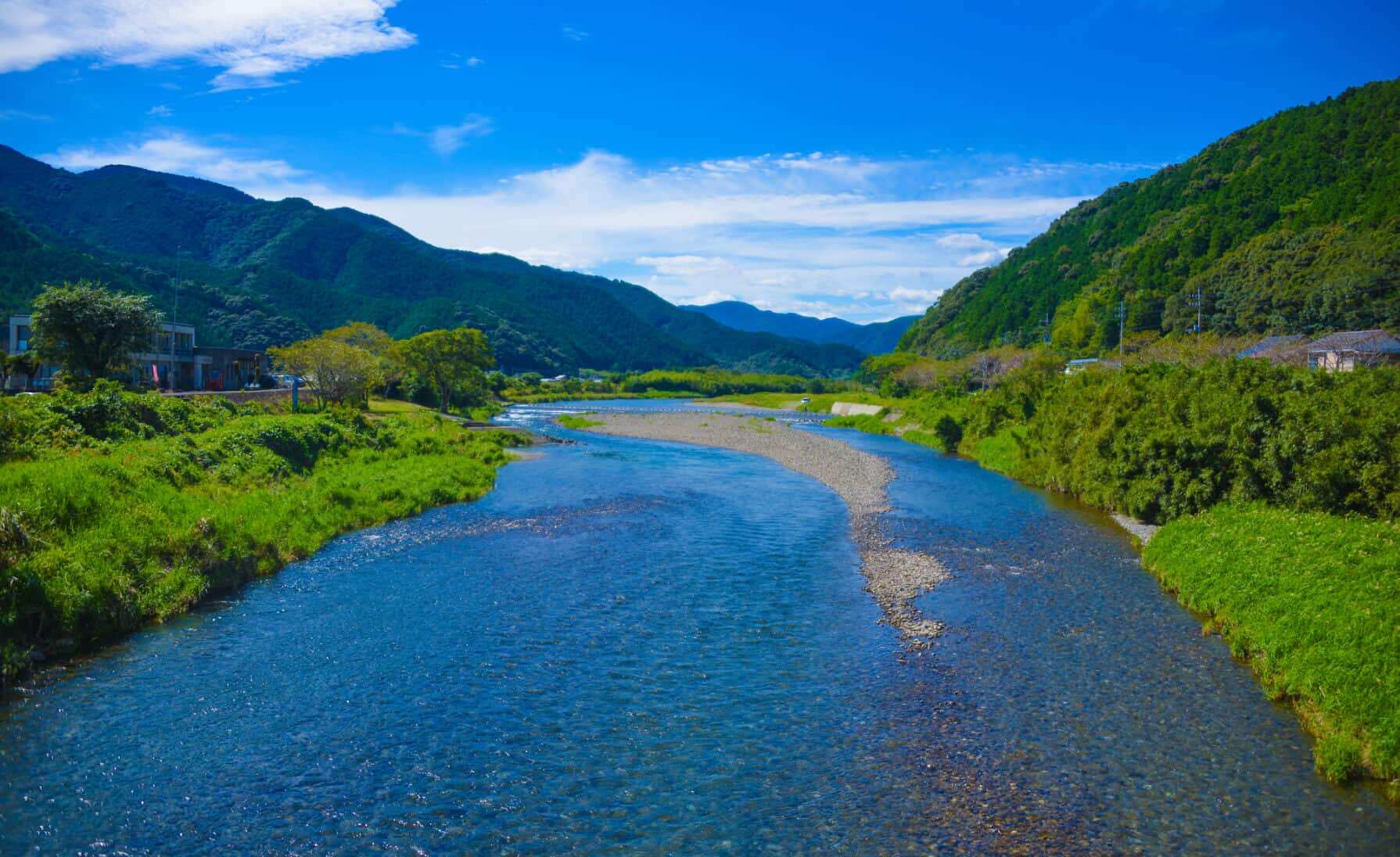 Shinjo River
You May Get to See Japanese River Otters!
Shinjo River originates in Kakushogamori (altitude: 1,100 meters) in Tsuno Town and runs to Susaki City, along Route 197. It is known nationwide as a river where said-to-be-extinct animal, Japanese river otters, were last seen.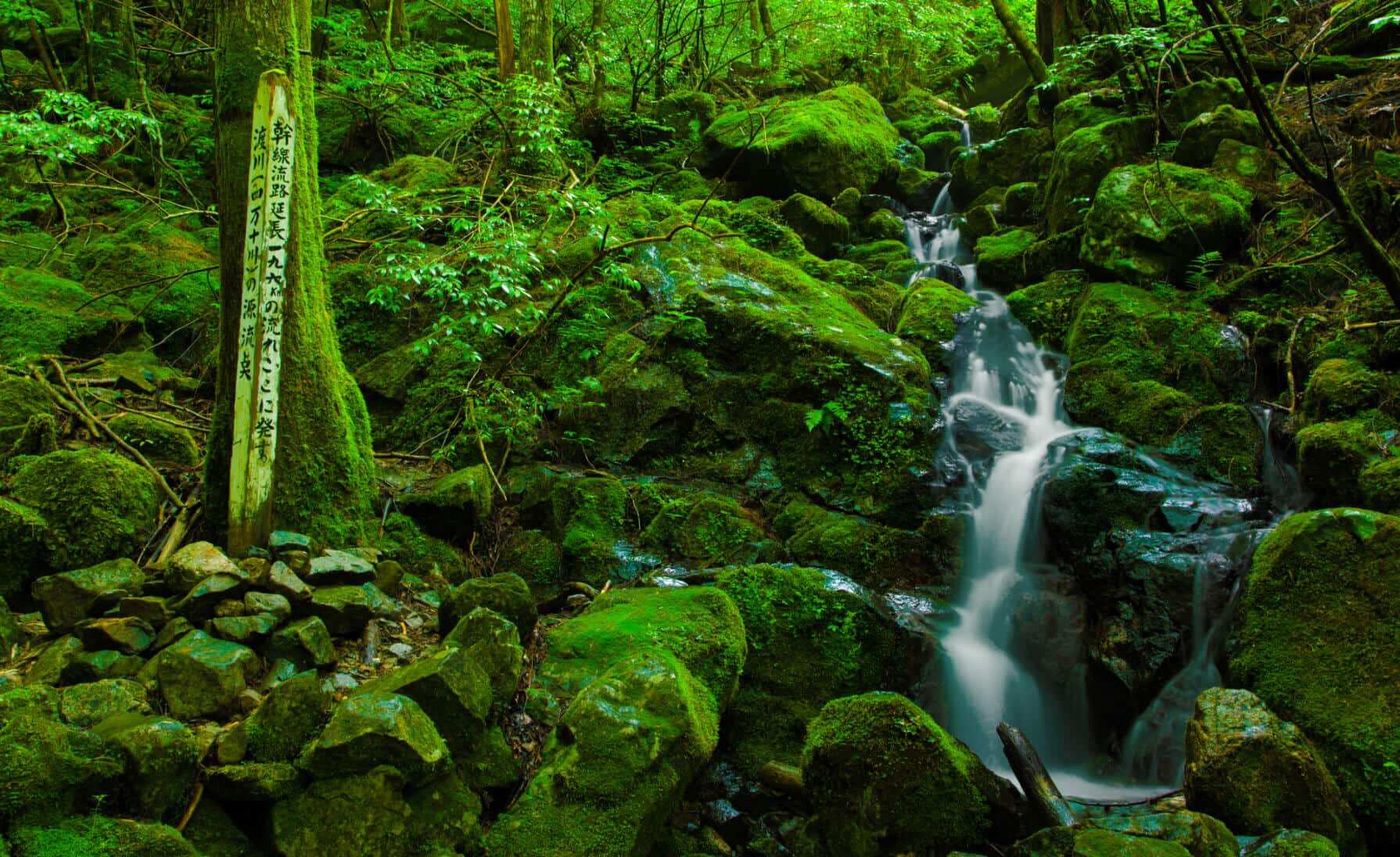 Headwaters of the Great River
A Sanctuary Where The Pure River is Born, amid a Quiet Dark Green Forest
In Tsuno Town, there is a mountain with an altitude of 1,336 meters, Mt. Irazu. A river that is said to be the last pure river in Japan, Shimanto River, originates in the sidehill of this mountain. When the area was ruled by a domain lord, it was called "Otome-yama," a mountain where logging and trespassing were prohibited. Around the headwaters are pristine air and wildwood as well as numerous rocks covered with moss. The moment clear water runs through them, the great river is born. The mystery of the grand nature will stir you deeply like never before.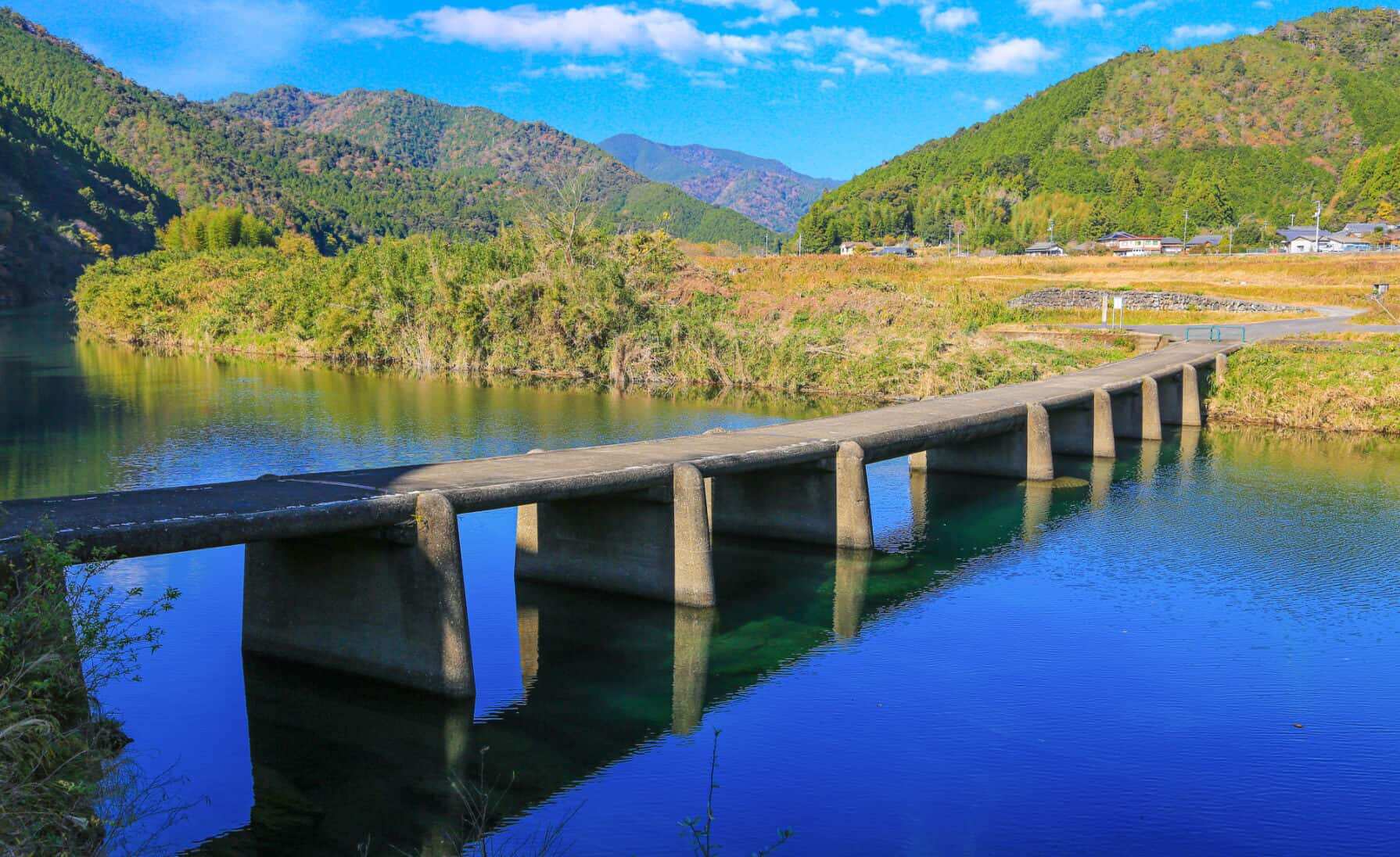 Sinking Bridges
Bridges Without Parapets that Allow Us to Feel Close to Rivers
The distinctive feature of sinking bridges is the lack of parapets. This way, they won't be washed away even if they sink underwater when the water rises due to typhoon or heavy rain. Look closely, and you'll find that the shape and length of piers differ from bridge to bridge. These characteristics make sceneries of the Shimanto River unique. In early spring, cycling or jogging over open sinking bridges is very popular. In summer, many enjoy playing in the river. Energetic children in swimwear can be seen jumping into the river from sinking bridges at various locations. Many photographers visit every year as sinking bridges that blend in with the fall foliage or snowscape are also atmospheric and considered as great subjects for landscape photography. The oldest existing sinking bridge is Ittohyo Sinking Bridge in Shimanto Town, which was built in 1935.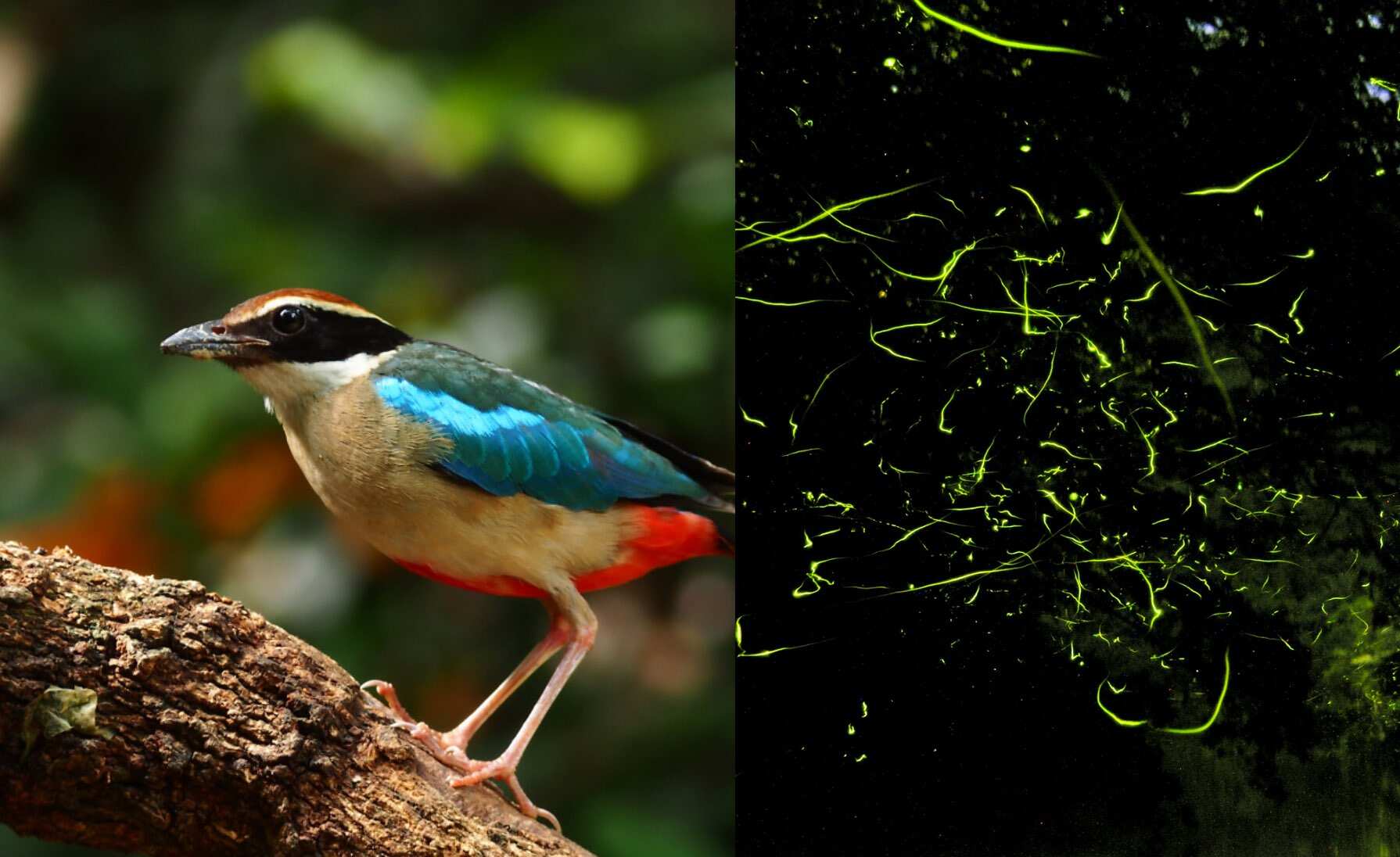 Life in the Great River
Dramas Created by Life in the River
The number of species that inhabit across the whole of Shimanto River is over 150, including Japanese trouts and amago salmons, which is said to be one of the largest nationwide. Furthermore, countless number of small living beings create dramas each season. They include: crested kingfishers, who are called hunters of mountain streams, fairy pittas, migrant birds that are said to be imaginary, Akebono azaleas that grow around the headwaters, and fireflies that dance wildly over the stream.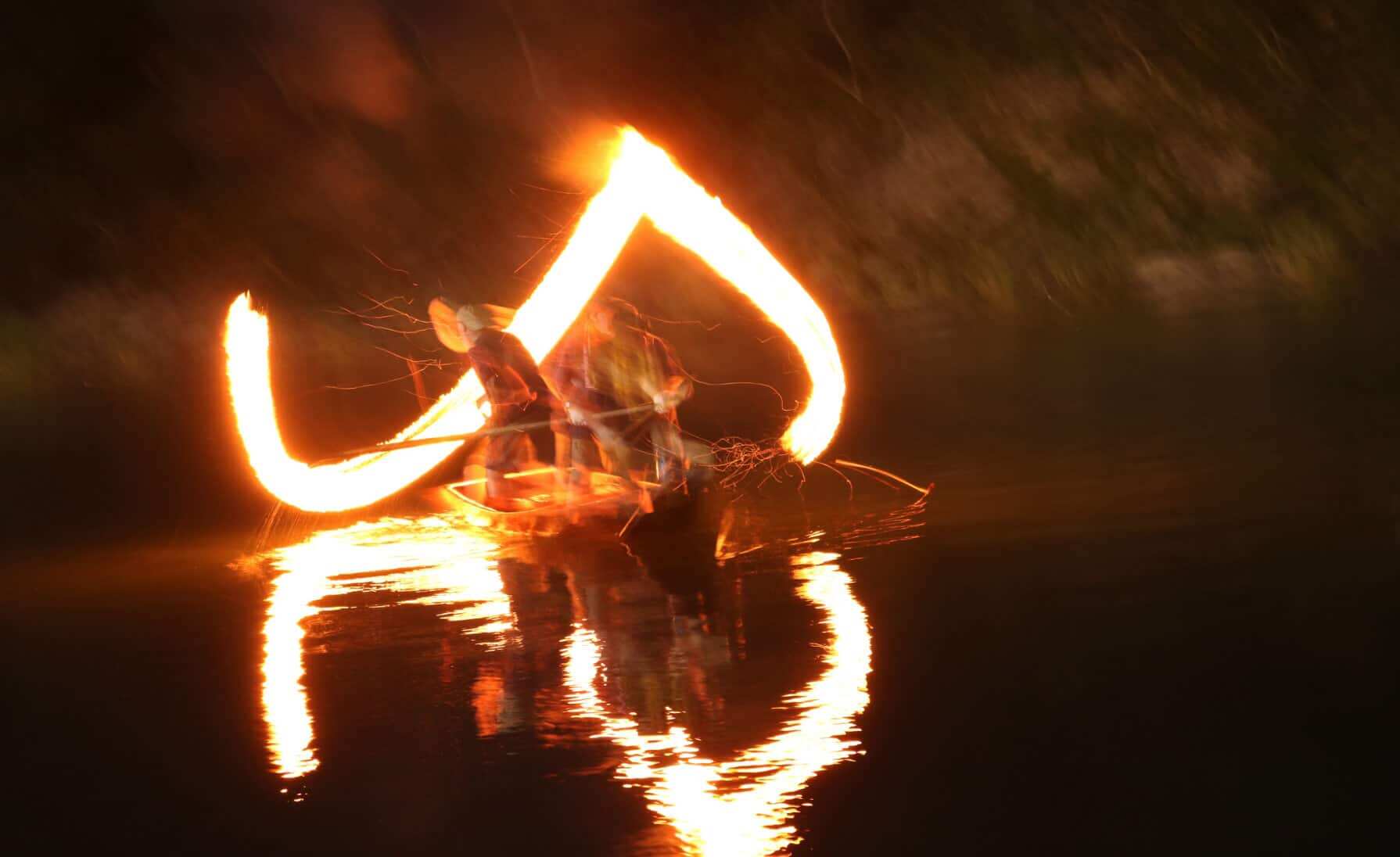 Lives Along the River
Cultures of People Who Coexist with the River
The Shimanto River is one of the few existing rivers fished by people who live on river fishery. The cultures of people who have lived with the river and coexisted with nature from long ago, such as rice terraces, sinking bridges, and lives in settlements and mountainous villages, still remain alive and well in various areas. "Torchlight fishing," known as the summer feature of the Shimanto River, is particularly notable. It is an old fishing method in which fishermen hit the water surface with a pole to surprise Japanese trouts, and drive them into a net set underwater by waving a torch.